The 2 main elements of an SEO campaign are:
On-Page SEO
This consists of improvements that are applied to your existing website to ensure that your site is search engine friendly. We are talking about improving your sites structure, content, image alt attributes, and many other components like:
optimizing the website for mobile devices. There is no doubt by now that most of the searches are made on  mobile devices. Making sure your website is mobile friendly is absolutely a must an google launche the mobile-first index update where you might rank better if your site is focused on mobile friendliness
website structure Users who are unable to navigate your site will be less inclined to engage and will be less beneficial to users and will affect your rankings.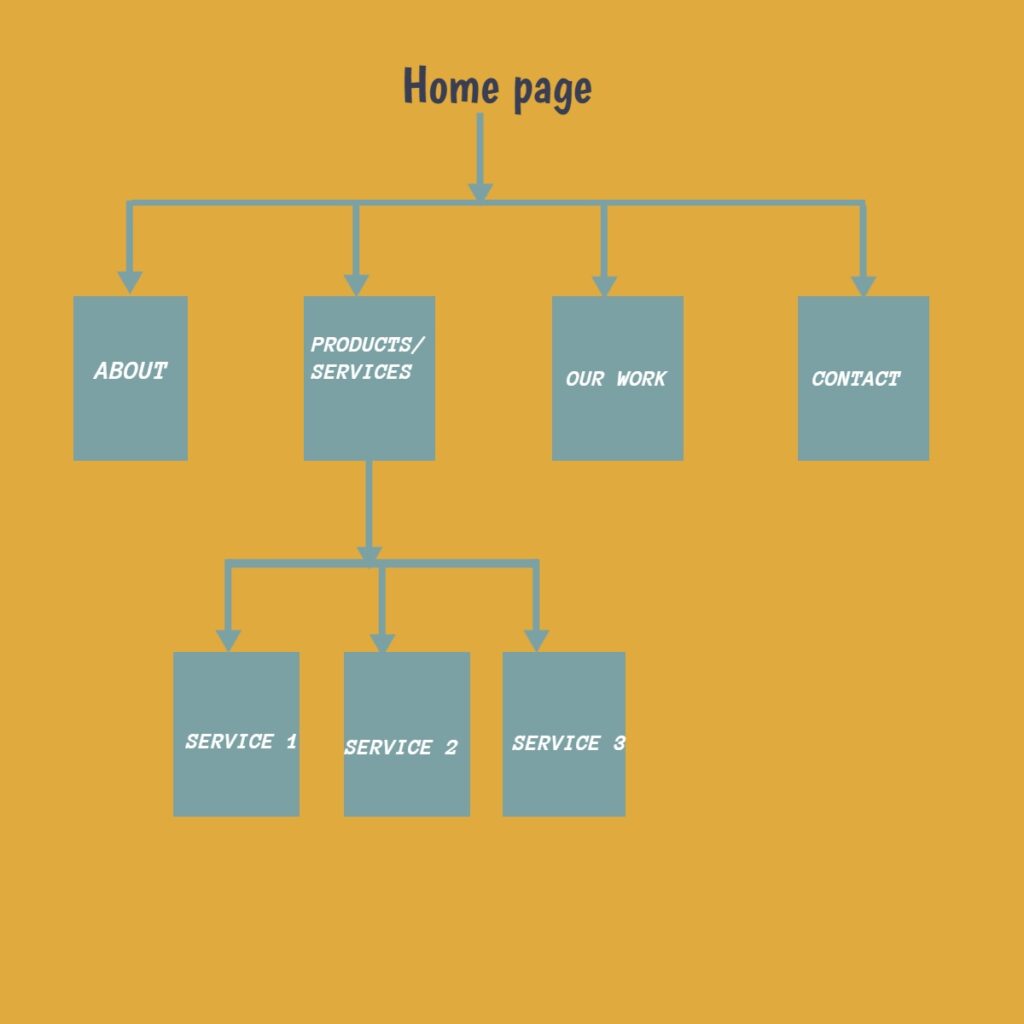 keywords. They are still an important part of an SEO technique. This are specific words that the searchers use to find answers online. Picking the ideal keywords for the content of your website takes time and effort. Its also important to keep in mind the ratio between high volume keywords relevant to your industry and low competition.
content: The content is critical for a website. The information shared needs to be useful and engaging to the searcher. Over optimization of the content with to many keywords can hurt your site and not help it. The % of keywords should not exceed 3% of the body of the content. Google tends to rank pages with more content so incorporating articles with 1000-4000 words through your site will get better results.
clean url. A Clean url is important and helpful for on page seo. This are automatically generated by the website builder and can be really messy containing numbers, letters and symbols ( ex: "index.php?p=179952."). Making sure this are clean, containing relevant key work makes them helpful for seo.

image alt text: It's important for your images to have an alt text as they can further transmit what your site is about. The Alt text should include a keyword and if it's on a location page we always include the location too.  Visually challenged visitors to your site can utilize these tags to figure out what the images on your site are and why they're there.
broken images. Making sure that your images link to a page on your site or other sites will reduce the bounce rate and keep the visitor on your site.
meta description. This is a short snippet that basically summarizes what your page is about and its being used by search engines to display it in the description.

title tags: Your title tag helps the searcher and the search engine determine what your page is about. The length of the title tag should be between 50 to 60 characters and include the targeted keyword.
heading tags.( H1, H2, H3 etc) This are only visible to the user on the page and they should be different from the title tag. While they are multiple H tags the most important is H1 and it needs to be only 1 H1 tag on the page.
linking structure. Internal linking is really important for SEO. It helps connect pages between them and assure a nice flow between pages
broken links. Checking for broken links on your website will help maintain your credibility. If a visitor clicking around finds a bunch of broken 404 pages with error message will not stick around.
redirects. Sometimes this are needed but you need to make sure you are using the correct ones: 301 vs 302. While 301 redirects are permanent, the 302 redirects are just temporary. Using the correct redirect type is crucial for the search engines so they don't continue to crawl the page if you are no longer using it.
404 page. When a search engine encounters a 404 redirect, it understands that it should stop crawling and indexing that web page. When a custom 404 page is used the code returned is telling the search engine that the page crawled works correctly and it will stay indexed.
site maps are delivered to search engines webmasters to assist them with indexing your site. Crawlers use the sitemap to determine what the next page to go to is. You give them a map so they know how to crawl and index your site. No map, no crawl, no index, no ranks.
https. Making sure your site uses https and not http is crucial as google announce they start marking the sites that are still using the http version as being non-secure if they require a password or credit card information. De- indexing or a site not being indexed at all can happen as search engines don't want to harm their own credibility with a non-secure site.
page speed: If a searcher visits your site and it takes forever to load, it will most likely leave and find another one to get his information from. Slow forms, slowly loading pictures are all frustrating and not a mobile user friendly experience.
add FAQ to your site. By addressing questions upfront gives your user an easy way to find the answers to their questions but also helps search engines to serve up your site when a question you have the answer for on your website is typed into the search query. This is possible with the use of the FAQ schema.
schema. The markup informs the search engine about the information of your website, which can improve the website's rank and domain authority. Structured data markup assists in the display of the accurate data that you would like your visitors to see on your web pages' rich snippets.
Off Page SEO
This involves techniques outside of your website to push your ranking up. There are some key elements that need to be followed that include setting up and optimizing your business profile, signing up with directories, link building, setting up and optimizing YouTube profile, google earth and google maps, guest blogging, social media and let's not forget about link building.
Google Business Profile set up and optimization. First you need to know that if your business is located in Atlanta you will not rank in Savanah, or any other cities! Search engines pull the searchers location and serves up results within a specific range from them so they don't have to sort through businesses that are not nearby.  Making sure your profile is optimized will help you rank.
Directory listing/ citations. This are mentions of your business on major directory sites.
Guest posts. This is content that you create and publish on other quality websites.
Backlinks. This subject is so controversial in the SEO community. Black hat, white hat, gray hat….yeah. We believe that backlinks are a prime factor in ranking a website, but all depends on the quality of the link. Getting quality links takes a lot of time and effort but will definitely move the needle for your side.
Digital Press Release. This is another way to earn authority links at scale for your site, it increases brand awareness, drives referral traffic to your site, builds authority and positions you as a leader in your industry.
Social media. Well at this point is clear that we live in a social first world where consumers use social media as search engines to find answers to their questions. While they do not impact rankings at least not yet, they are used as customer service platforms. It is important that you maintain a strong social presence, communicate, answer questions promptly and overall make sure they have a good experience when interacting with your brand.
Reviews. This is all about YOUR online reputation. Over 90% of people will read a business online reviews before connecting with that business. Good reviews help increase conversion and trust!
Get On Youtube. Adding Youtube videos to your website helps to increase visitors. You can use your Youtube content in a variety of ways. More about this later.
Slideshare and Infographics  If you don't like creating videos, you can put your material or advertising into slides or Infographics and share them on specialized websites to increase traffic to your website.
While these are not the only techniques used by LeadMode Digital Marketing to rank a website these are definitely the main ones.
Have more questions? Reach out!